Prepare your taste buds: Fairfax City is offering a Summer Restaurant Week. Set to run Aug. 29-Sept. 4, will offer mouth-watering food from 27 different global, independently owned restaurants.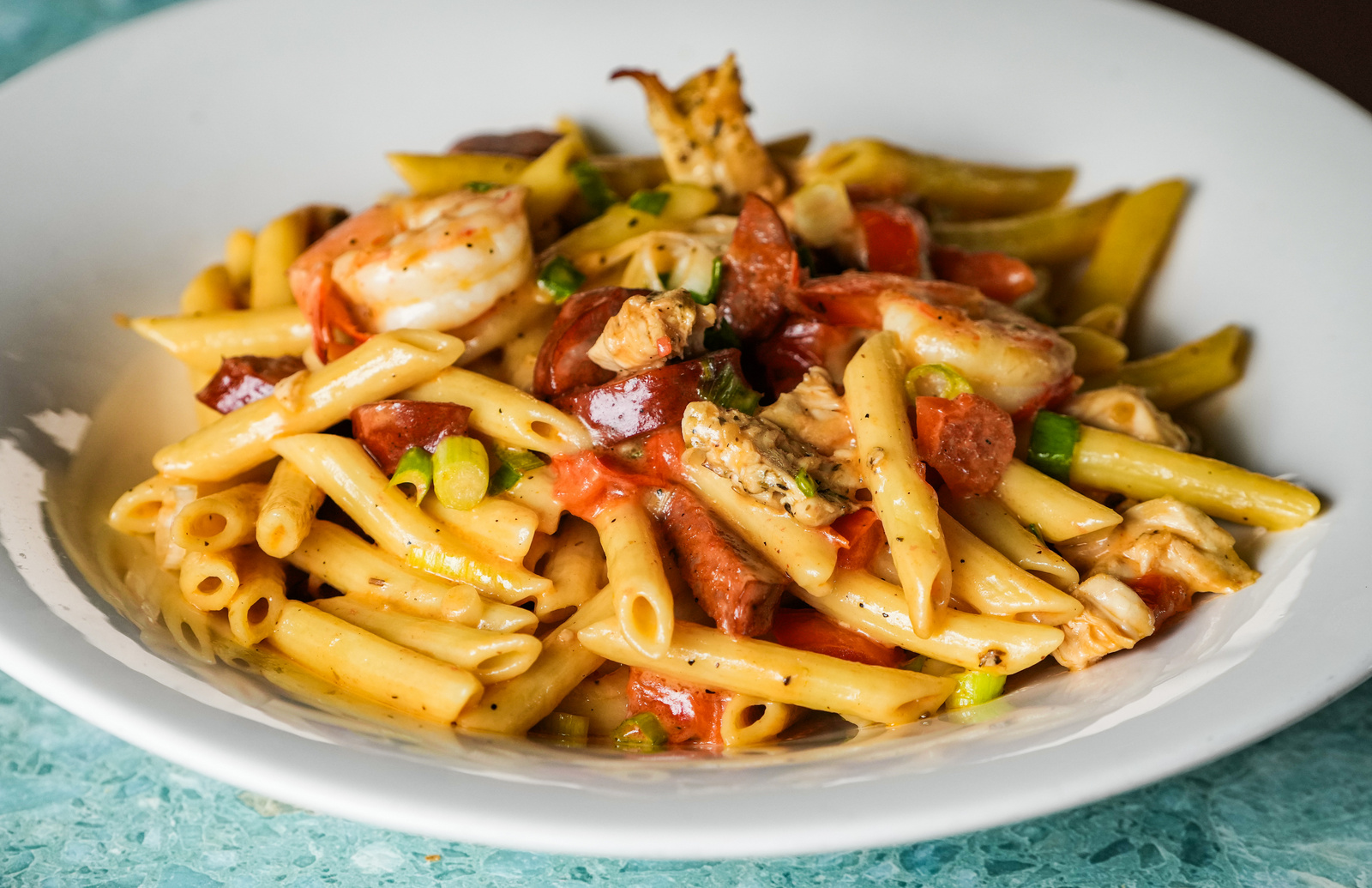 Across town, diners will be able to enjoy breakfast/lunch for $20/person and three-course, prix fixe dinners for $35/person, with couple and family meal options available. Also, two-for-$10 deals will be offered at participating bakeries and cafes.
Participating restaurants include Anita's New Mexico Style Bar & Grill, Baku Delicious, Bellissimo, Big Buns, Bollywood Bistro, Capital Ale House, Coyote Grille & Cantina, Dolce Vita Italian Kitchen & Wine Bar, Draper's Steak & Seafood, and Earp's Ordinary.
Also participating: El Pollo Rico (pollo a la brasa), Hamrock's, High Side (Asian street food), Kim's Kitchen & Bar (Vietnamese food), Marumen (ramen shop), Okonomi Asian Grill, Ornery Beer Co., PJ Skidoos, Patriots Pub & Grill, Ruffino's, Red Hot & Blue, Slice of Matchbox, The Auld Shebeen (Irish food) and The Wine House.
Two-for-$10 deals will be found at Cameron's Coffee & Chocolates, CupCakes & Beyond and Foundation Coffee Roasters. For example, Cameron's special will be a four-piece box of any Belgian truffle plus a 16-ounce Cameron's Blend hot coffee or hot or iced tea. And CupCakes & Beyond will offer flatbread and smoothie combos.
"We are very excited to give people one more reason to visit the City of Fairfax during the summer," said Fairfax Mayor David Meyer. "From the cultural richness of our city to our many outdoor festivals, concerts and parades and our walkable shopping areas, we have a lot to offer as a summer destination. With the summer rendition of Fairfax City Restaurant Week, we're excited to sweeten the deal and showcase our unparalleled restaurant community as visitors sip, drink and dine that is uniquely Fairfax City."
Plus, diners can help a worthy nonprofit while enjoying some top-notch meals. The Lamb Center – a Fairfax City shelter serving the poor and homeless – was chosen as the event's featured charity to receive support from participating restaurants. Also during this week, several restaurants will give a portion of their proceeds from gift card sales back to The Lamb Center.
Fairfax City is proud of its diverse culinary scene, and the upcoming event is the first official Restaurant Week of the summer and marks the start of two restaurant weeks per year. This will be the fifth such event and builds on the success of previous ones.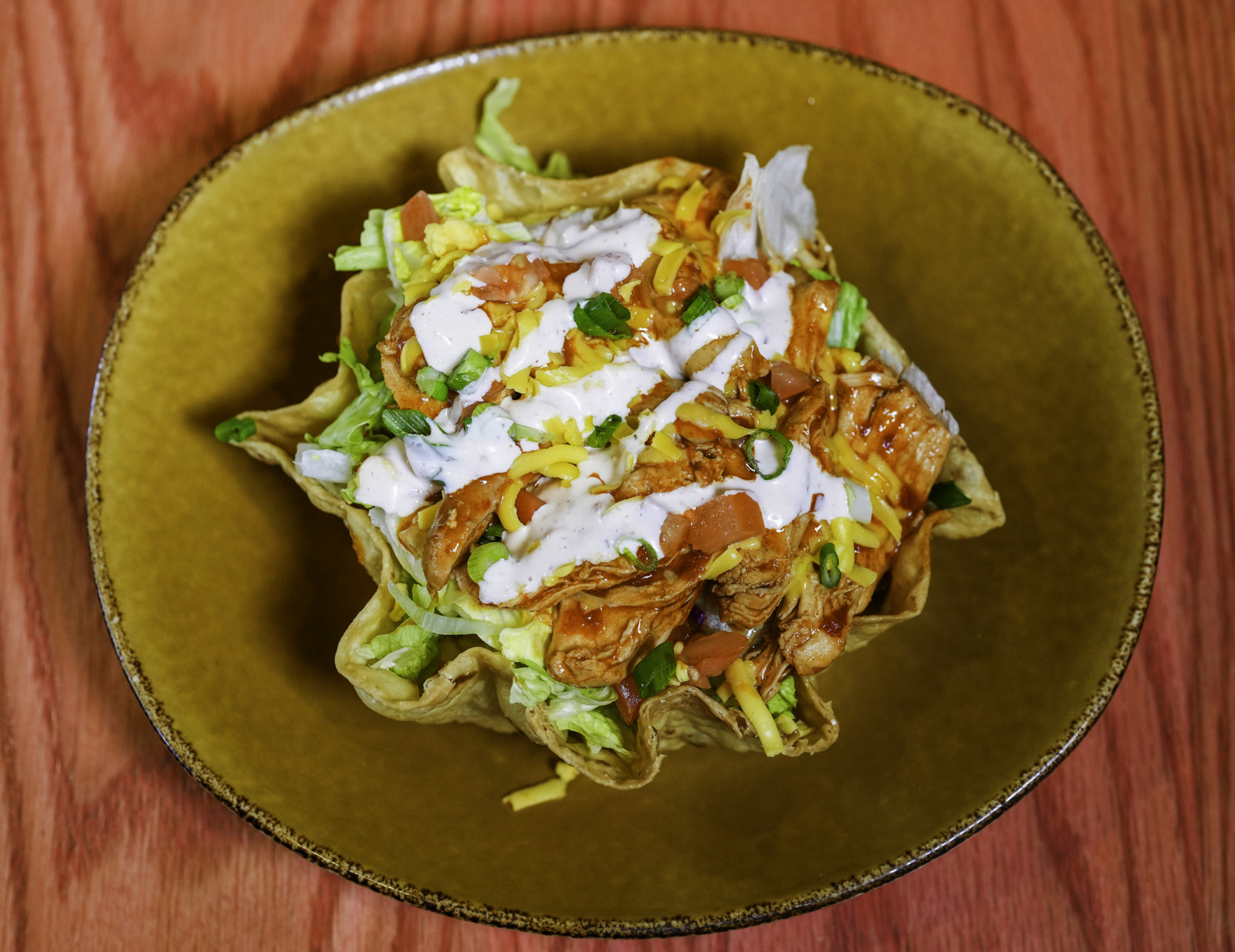 Sponsors are the Fairfax City Economic Development Authority and the Central Fairfax Chamber of Commerce. The 2022 Restaurant Week Committee plans and executes the event. The goals are to let visitors and locals know what Fairfax City has to offer, increase the number of diners each restaurant welcomes during the week, and expand brand recognition for participating restaurants.
Students are encouraged to follow @FairfaxCityRestaurantWeek on Instagram and Facebook and tag #FairfaxCityEats. For more information, go to https://www.fairfaxcityrestaurantweek.com/.
Below are examples of just a few of the many meals (not the entire meal, including appetizers and desserts) that a sampling of restaurants will serve:
Bollywood Bistro
Chicken Lababdar – Grilled chicken cooked in onion-tomato sauce; Lamb Patiala – Lamb pieces cooked with spices and Punjabi potatoes; Sarson Machhi – White fish cooked in mustard sauce; Panir do Pyaza – Cheese and diced onions tossed with a special sauce; Malai Kofta – Carrot and cheese croquettes stewed in rich muglai sauce. Each first course is served with a portion of basmati rice.
Cupcakes & Beyond
BBQ Chicken Flatbread – Barbecue sauce, mozzarella, smoked gouda, red onion, topped with arugula; Margherita Flatbread – fresh mozzarella, Roma tomatoes, classic marinara, olive oil; Pepperoni Flatbread – mozzarella cheese, pepperoni and classic marinara sauce; and Smoothies: Banana Strawberry, Triple Berry, Peach, Mango, Caribbean Colada.
Sweet life
Steak Pizzaiola – grilled and sliced ​​Whiffle Tree Farms hanger steak with capers, olives, white wine, tomato sauce and served with roasted potatoes and local seasonal vegetables; Pan-roasted Bronzini (Mediterranean sea bass) with gremolata over Mediterranean couscous; Capellini Pomodoro Fresco – Homemade angel hair pasta served with cherry tomatoes, basil, garlic and olive oil (vegetarian). Diners can add a wine pairing to any course for $15/person.
Matchbox slices
The $20 lunch includes a choice of pizza, plus three donuts (beignets). Pizza choices are: Cheese, Holy Grail Margherita, Fire + Smoke (Chipotlé, Roasted Garlic, Onions, Roasted Red Peppers, Smoked Gouda, Basil, Spicy Tomato Sauce), Garden Veggies, Pepperoni, Corned Beef matchsticks, chicken and fig pesto + ham (fig jam, ricotta truffle sauce, garlic puree, bleu cheese, mozzarella, oregano, prosciutto).
PJ Skidoos
BBQ Ribs – Half rack served with fries and coleslaw; Shrimp Scampi – Shrimp, tomato, onion, garlic in a lemon butter, white wine sauce over linguini; Chicken Scaloppini – Fried chicken breast with lemon butter, mushrooms and capers served over linguini in a light cream sauce; Louisiana Pasta – Shrimp, chicken, andouille sausage, tomato, onion, spicy creole cream sauce, penne pasta; Poached Atlantic Salmon – Served with honey mustard glaze or lemon butter sauce on a bed of spinach with a side of rice; London Broil – Thinly sliced ​​marinated steak on mashed potatoes with a mushroom wine sauce.
Summer House
Braised lamb shank – Served with cannellini beans and chorizo, red potatoes, rosemary demi-glace; Faroese salmon filet – With leek beurre blanc, saffron risotto cake, haricot vert; Wine House Jumbo LumpCrabcake – With basil aioli, mixed green salad, pommes frites; Pork fillet – With prosciutto and olive tapenade, Bordelaise with red wine, mashed potatoes, verte hariko; Steak Frites – Flat iron steak with pommes frites, black pepper cream sauce; Fried boneless short ribs – With chipotle demi-glace, mashed potatoes, hariko vert; Summer risotto – With champagne cream, asparagus, haricot verts, parmesan cheese.