In 2014, Sarah Todd, a restaurateur, author, speaker, and TV host, participated in MasterChef Australia for the first time and placed in the top 10. Sarah made a triumphant return to the competition this year, and despite almost missing out on the title by a few points, she won many fans' hearts with her culinary prowess and her love of familiarity with a variety of cuisines, particularly Indian.
Her ideas and experience
She described her ideas and experience, saying: "I had nothing to lose when I entered MasterChef in 2014. I had just started my career as a chef, so entering the competition was more about testing my skills and following my passion However, this time, I had a point to make. I applied considerable pressure. However, this time, I had a point to make. I put a lot of pressure on myself to perform well and still provide delicious food. Because there is finally credibility, I felt a lot more pressure the second time around. Every year, I've changed, doing a lot of research and experimenting in the kitchen. But this time on Master Chef, I was able to discover my own style, which is something I believe every chef aspires to. So I won more than I expected from the competition.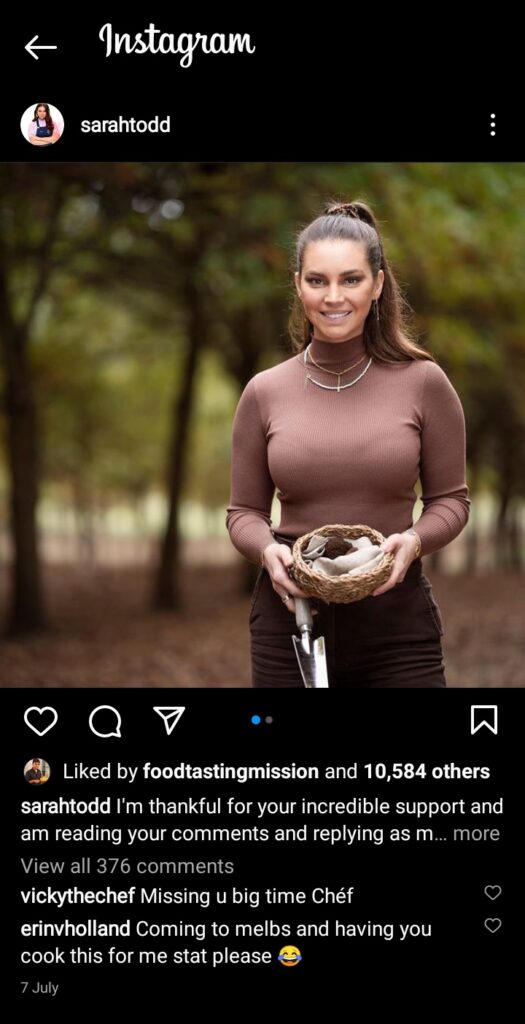 It was very fascinating to watch the fans enter the kitchen because they are huge food enthusiasts and are very skilled cooks. It levels the playing field for everyone as you always know a bad dish will be sent home. You know, we saw that through some really great chefs leaving very early in the show. No one can be perfect (enough) to cook great dishes every time.
So, yes, it increased the strain because, you know, any of us can go at any time. Being Australian and having a preconceived idea of ​​what Indian food is, and seeing when I visited the country how very different it is to how it's portrayed in Australia, has been exciting for me. I consider myself extremely lucky to have had the opportunity to go to India and have people share their knowledge and teach me how to cook. As a result, I was eager to share some of these recipes upon my return and introduce Indian food to Australian audiences.
Additionally, I believe Indian cuisine is growing in popularity at the moment, which is great for Australia. It's not that I don't think it goes well with Indian food; on the contrary, I couldn't think of a dish where the whiskey could take center stage.
Additionally, I aimed to create a wide variety of dishes throughout the competition. Since my father has lived in Japan for 30 years and I share his love of food, the dish I ended up making immediately came to mind.
Cooking the dish, in my opinion, was not so dangerous, because I felt confident that it would be delicious. Additionally, I wanted to challenge myself and try new things throughout the competition, not just the recipes I was familiar with. Therefore, I saw the whiskey challenge as a chance to mix it with beautiful Japanese flavors, because I believe they go together quite nicely. This will make up a lot of the early episodes because I'm starting to cook a lot out of anxiety.
I think I was afraid to do well because I didn't feel comfortable experimenting and showing off my culinary skills until the later episodes. My comfort level in the kitchen didn't start to develop until halfway through the race. It's all about pushing yourself in life, in my opinion. I rarely compare myself to others by looking at them. I was eager to take on the task because I know we can all do it.
I am confident that I had the necessary tools in my backpack and was honest about doing it. The nature of the challenges means that some people and skills will be better suited to meet them than others. Due to the nature of the competition, I was prepared. My family was there, and they were such a huge support, and whenever they're around me, I feel like all the fear goes away. I think the final cooking was the most enjoyable for me because I just felt so happy going into the kitchen and cooking with so much love.
It is incredible for me to be able to research and learn more about India's vast culinary heritage. It seems like there are a lot of young and aspiring chefs in India trying some innovative things and it's never easy for chefs to do that because at the end of the day, you're still cooking.
So I find it incredible what young chefs are producing in India, and it's quite exciting to watch. I made all the traditional Indian food. Furthermore, I adore the xacuti crab; the flavors are amazing and it's something new for the Australian audience, which I think was exciting.
I often add Kashmiri chili to meals because I love it. However, I believe it is difficult to choose just one because the combination of dishes is what makes it so important. Oh, there are so many different dishes in India to try!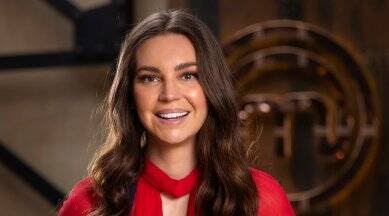 I believe the judges should visit and tour India for a month because a week is not nearly enough time to see everything. I would love for the Australian public to see and taste so much food in addition to the judges. Chole bhature and bhelpuri are two examples."