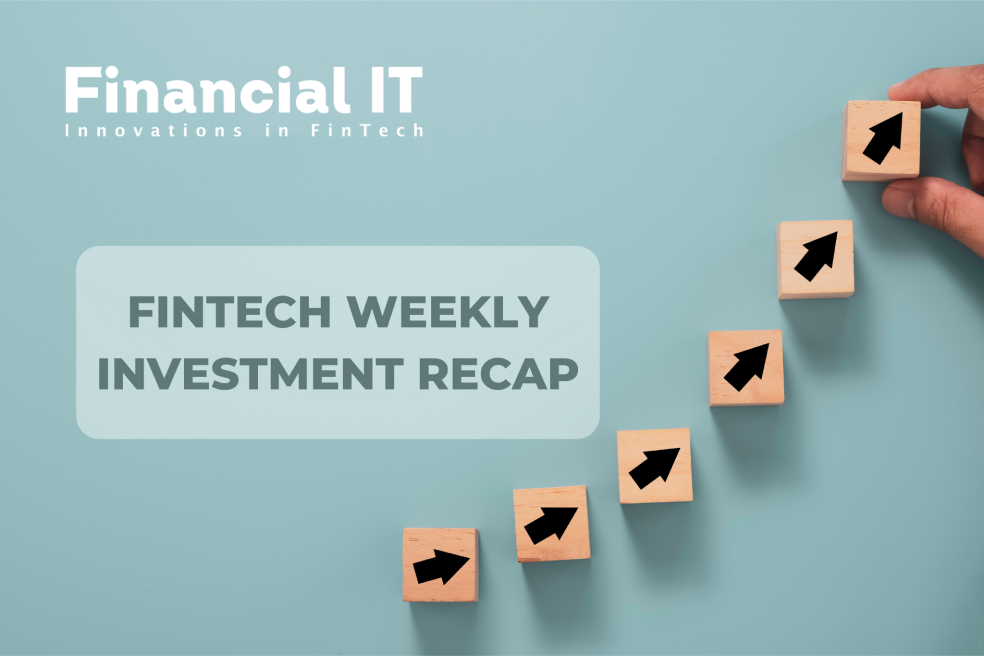 Capital on Tap has secured a £200m funding facility
Capital on Tap has secured a £200m funding facility with JP Morgan and Triple Point to support UK small businesses. The funding will help small businesses access credit as the UK faces a recession and faces historic rates of inflation. Launched in 2012, Capital on Tap offers an all-in-one small business credit card and expense management platform tailored for small businesses.
MENA's First and Only Subscription Management Platform – Raises US$2.4M in Seed Round Led by Global
SubsBase, the first and only subscription and revenue management platform catering to the MENA region, announces that it has successfully closed its seed round of $2.4 million. The investment round was led by Global Ventures, a leading venture capital firm focused on MEA. Other participating investors included: HALA Ventures, P1 Ventures, Plus Venture Capital (+VC), Plug and Play, Ingressive Capital and Camel Ventures, plus existing investors Falak Startups and Arzan Venture Capital.
Zywa, the Neobank for Gen Z raises $3 million in a seed round
Zywa, a teen-focused FinTech startup aiming to reimagine banking for Gen Z in the Middle East and North Africa, raised $3 million in a seed round. The round included participation from Goodwater Capital, Dubai Future District Fund, Rebel Fund, Trampoline Venture Partners, Zemu VC and European family offices, as well as strategic angel investors. Founded in 2021 by Alok Kumar and Nuha Hashem, Zywa brings a unique solution to the region by offering a community-based gamified banking and payment card app for Gen Z between the ages of 11-25.
Huntingdon Valley Bank to access up to $100 million in DeFi funding through MakerDAO
MakerDAO, the longest-running DeFi lending protocol and creator of DAI, the original, decentralized stablecoin, announced that Huntingdon Valley Bank (HVB) has been approved to use a $100 million participation facility funded by Maker Vault. Through this development, HVB, a Pennsylvania Chartered Bank founded in 1871 with more than $550 million in assets, has become the first US-based bank to integrate collateral into the DeFi ecosystem – opening the largest bank to date great assets in the real world Maker Vault.
Muse Raises $20M in Debt Facility to Support Small Businesses
Muse Finance – a provider of bespoke finance for small, medium and growing businesses – announces that it has closed a $20 million debt facility to support small business growth. The additional funding means Muse now has access to over USD 96,000,000 (or GBP 73,890,000), having previously raised £64m for UK and European corporates from RiverRock and Prime 5 Finance Limited. The new debt facility comes ahead of Muse's next Series A round, which is scheduled for early 2023.
Highline provides $13 million in Series A financing to extend access to credit for borrowers and reduce risk for lenders
Highline Technologies, the payments fintech that unlocks credit related to payroll and bill payments, announced that it has successfully raised $13 million in Series A funding. The round was led by Jump Capital, Costanoa Ventures, Foundation Capital and investors of others. Founded in 2020, Highline's payment platform allows consumers to easily automate bill payments directly from their paycheck, helping to avoid missed payments and overdraft fees.
Kasisto raises additional $15.5 million from FIS and Westpac in oversubscribed Series C Round
Kasisto, creator of KAI, the leading digital experience platform for the financial services industry, announced a $15.5 million Series C round led in the United States by Fidelity Information Services, LLC (NYSE: FIS ) and internationally by Westpac Banking Corporation (OTCMKTS: WEBNF ), with participation from BankSouth. This brings the total Series C funding to $31 million.